The Indypendent's events calendar comes out every Wednesday online and once a month in print. We provide this calendar as a service to the communities we serve in the New York metropolitan area. Sign-up for our regular e-newsletter and you won't miss a thing. If there is an event you want others to learn about, let us know.
THURS MAY 17
7:30PM–9PM • FREE
PANEL: Climate Change: Whose Story?
Who is telling the story of climate change and how does it shape our response? What stories lead people to action? A panel including former-Green Party City Council candidate Jabari Brisport, Yessenia Funes of Earther and 350.org communications director Lindsay Meiman discuss strategies for communicating the urgency of climate change.
BRIC
647 Fulton St., Bklyn
FRI MAY 18
6:30PM–9PM • FREE
CONVERSATION: Gatekeepers of Truth — A Conversation with Harry Belafonte
Paul Robeson once told a young upcoming entertainer named Harry Belafonte, "Artists are the gatekeepers of truth. They are civilization's radical voice." Thus began Belafonte's life's work. As artist and activist, he has used his voice and platform for nearly eight decades to uplift urgent social causes from the civil rights to anti-Apartheid, global famine and prison reform. In a rare conversation, Belafonte and special guests will discuss the responsibility of artists and athletes to use their influence to be gatekeepers of truth.
The New School
66 W 12th St., Mnhtn
FRI MAY 18
7PM–9PM • FREE
BOOK LAUNCH: Extracting Profit
Author Lee Wengraf will be in discussion with Sean Jacobs of Africa is a Country to discuss Wengraf's urgent new book, Extracting Profit: Imperialism, Neoliberalism and the New Scramble for Africa.
Verso Loft
20 Jay St., Suite 1010, Bklyn
MAY 19–MAY 20
SAT & SUN, 10AM–6PM • FREE
FESTIVAL: 9th Avenue International Food Festival
A celebration of New York's cultural diversity. Awaken your taste buds as you stroll between 43nd and 57th Streets and taste scrumptious foods from the many vendors along the way.
43nd St.–57th St., Mnhtn
MAY 19–MAY 20
SAT & SUN 11AM–6PM • $30–$70
FESTIVAL: NYC Vegetarian Food Festival 2018
Plant-based food for sale and sample, incredible speakers, chef demonstrations, family fun.
Metropolitan Pavilion
125 W. 18 St., Mnhtn
SAT MAY 19
5PM & 8:30PM • $25
SCREENING: There Will Be Blood
Enjoy Paul Thomas Anderson's masterful tale of greed and oil with a boozy mudslide milkshake. Say it with us: "I… drink… your… milkshake! I drink it up!"
Videology Bar & Cinema
308 Bedford Ave., Bklyn
SAT MAY 19
6:45PM–7:45PM • $30
READING: Roxane Gay & Amber Tamblyn are Feminist AF at Vulture Fest
Roxane Gay and Amber Tamblyn is bringing back the Vulture Festival staple reading series, Feminist AF, for another afternoon showcasing the most daring voices in feminist writing today. Special guests include Ally Sheedy, Jennine Capó Crucet, Sharon Olds and Morgan Parker.
Milk Media
450 W 15th St., Mnhtn
SAT MAY 19
8PM • $65 & up
MUSIC: The (Original) Misfits
Danzig gives the mic one last caress with his original team of punk innovators.
Prudential Center
25 Lafayette St., Newark, N.J.
MON MAY 21
6:30PM • FREE
AWARDS: The James Aronson Awards for Social Justice Journalism & Cartooning with a Conscience
The Aronson Awards honor original reporting that exposes injustice and its underlying causes and highlights possible reforms. This year's honorees include journalist, activist and educator Herb Boyd, author of Black Detroit: A People's History of Self-Determination, who will receive a lifetime achievement award.
Hunter College North Building — Lang Hall, 4th Fl.
69th St. Btw Lexington & Park Ave., Mnhtn
MON MAY 21
8PM–10PM • $25
MUSIC: Midori Takada
With an encyclopedic knowledge of Asian and African percussive traditions, the enigmatic percussionist and composer Midori Takada, renowned in Japanese vanguard circles, creates lucid yet expansive sonic textures — variously labeled as ambient, minimal or mystical — that captivate the imagination in her almost ceremonial live shows.
The Kitchen
512 W. 19th St., Mnhtn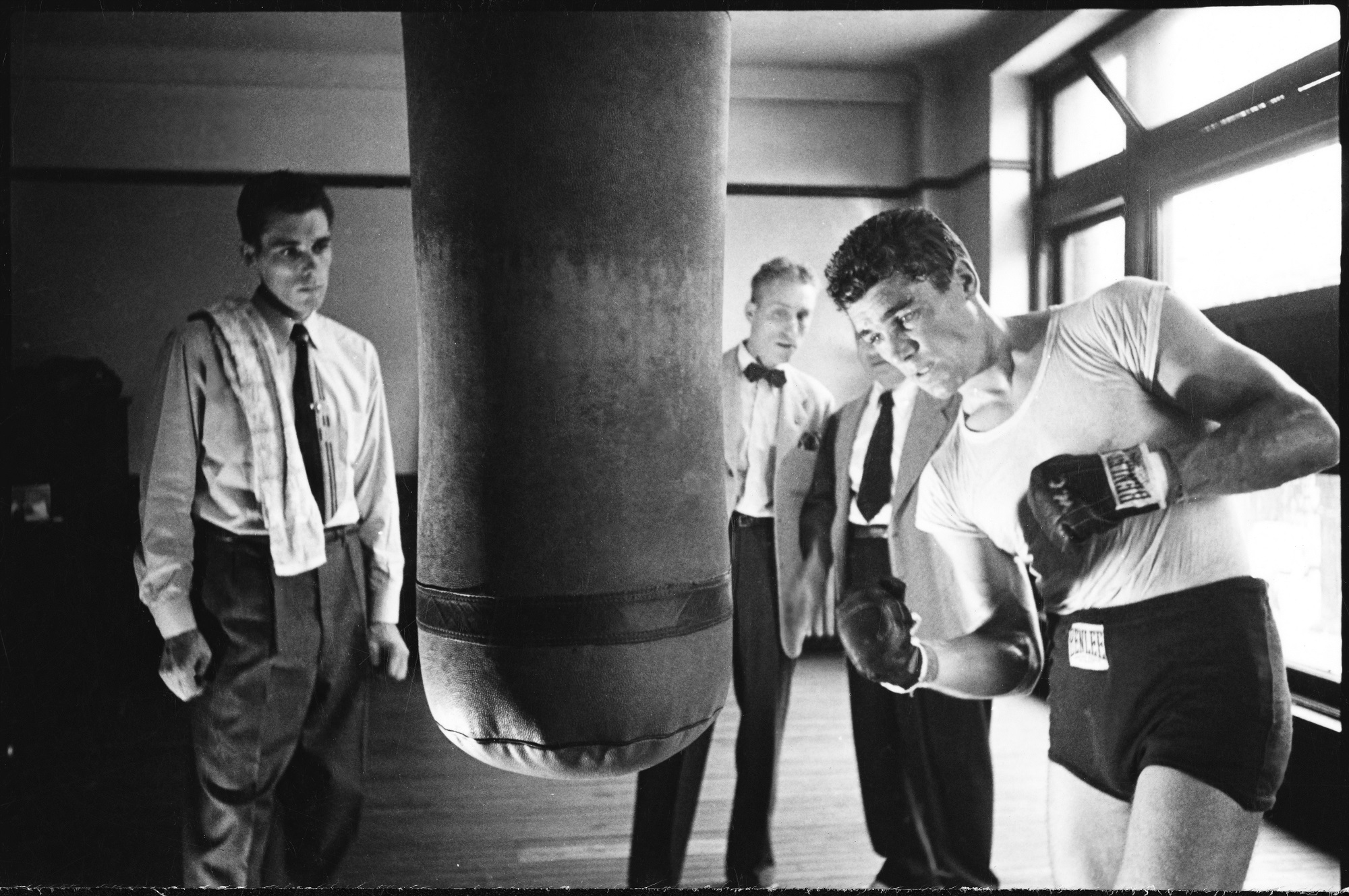 TUES MAY 22
6:30PM–8:30PM • $12
FILM: From Photography to Film Noir: Stanley Kubrick's Early Career
When young Kubrick first transitioned from photography to cinema, he tried his hand at film noir. New York magazine film critic Emily Yoshida and co-curators of the upcoming exhibition "Stanley Kubrick: Through a Different Lens," Donald Albrecht and Sean Corcoran, examine two of his earliest works, Day of the Fight (1951, 16 min) and Killer's Kiss (1955, 67 min), in this screening and talkback.
Museum of the City of New York
1220 Fifth Ave at 103rd St., Mnhtn
TUES MAY 22
6:30PM–9PM • FREE
SCREENING: The Gospel According to André
Kate Novack's intimate portrait of André Leon Tally takes viewers on an emotional journey from his roots growing up in the segregated Jim Crow South to become one of the most influential tastemakers and fashion curators of our times.
Schomburg Center for Research in Black Culture
515 Malcolm X Blvd, Mnhtn
WEDS MAY 23
6:30PM–7:30PM • $5
ART: Critical Walk-Through with Kamau Ware of Black Gotham Experience
Artist and historian Kamau Ware will lead a guided tour of the exhibition "Holding Space: The Museum Collects." Ware will discuss founding Black Gotham Experience (BGX), an immersive visual storytelling project that celebrates the impact of the African diaspora on New York City through interactive walking tours, a developing series of photography-based graphic novels and events.
American Folk Art Museum
47-29 32nd Pl, Queens
This is reader-supported news. Make a contribution today!
---
Photo (top): André Leon Talley in the Gospel According to André. Credit: Magnolia Pictures.