The Indypendent's events calendar comes out every Wednesday online and once a month in print. We provide this calendar as a service to the communities we serve in the New York metropolitan area. Sign-up for our regular e-newsletter and you won't miss a thing. If there is an event you want others to learn about, let us know.
MAY 3–MAY 4
THURS 7PM, FRI 9:30AM–5PM • FREE
CONFERENCE: Home in the Time of Climate Change
An interdisciplinary conference bringing together activists, academics and policymakers to identify, understand and address the implications of ongoing climate change on the experience of home, place and dislocation.
CUNY
365 Fifth Ave., Mnhtn
THURS MAY 3
7:30PM • FREE
MEET-UP: Social Staten Island
An evening for progressive Staten Islanders to network with each other and plug into actions going on in 2018.
CWA Local 1102 HQ
3950 Amboy Road, S.I.
FRI MAY 4
7PM • $20, $13 seniors, $13 students
SCREENING: Cat on a Hot Tin Roof
Part of a series of screenings featuring classic film adaptations of Tennessee Williams' plays coinciding with the exhibition "Tennessee Williams: No Refuge but Writing." Adapted from the 1955 Pulitzer Prize-winning play of the same name, Cat on a Hot Tin Roof stars Paul Newman as Brick, an alcoholic ex-football player who drinks his days away and resists the affections of his wife, Maggie (Elizabeth Taylor). His reunion with his father, Big Daddy (Burl Ives), who is dying of cancer, jogs a host of memories and revelations for both father and son.
The Morgan Library & Museum
225 Madison Ave., Mnhtn
MAY 4–May 22
Times vary • $10–$75
FILM: Workers Unite Film Festival 2018
Films from the United States and around the world that highlight and publicize the struggles, successes and daily lives of workers in their efforts to unite and organize for better living conditions and social justice.
Cinema Village
22 E.12th St., Mnhtn
SAT MAY 5
11AM–6PM • FREE
FAIR: Bronx Book Fair 2018
The borough's premiere literary event, this year featuring poets Willie Perdomo and Sokunthary Svay and children's book author Tiffany Papageorge. Plus, readings, workshops and panels.
Bronx Library Center/New York Public Library
310 E. Kingsbridge Rd, Bronx
SAT MAY 5
4PM–7PM • FREE
GATHERING: Free U-NYC's 6th Anniversary May Day Celebration
Join Free University-NYC and friends for a day of celebration, inquisitive thinking and dreaming, honor six years of education for liberation since the first sprouting of Free U during the 2012 May Day General Strike.
Prospect Park W & 5th St., Bklyn
MAY 5–MAY 6
SAT 6PM, SUN 10AM • FREE
CONFERENCE: Marx Now
Across a series of panels and learning sessions, scholars, artists and activists will explore why, 200 years after his birth, Marx remains relevant to our contemporary moment. How does Marx speak to a world of extraordinary inequality, political upheaval, fractured identity, ecological degradation, technological acceleration, alienation and exhaustion?
Goethe-Institut New York
30 Irving Pl., Mnhtn
MAY 5–MAY 6
SAT 7PM, SUN 6PM • $15, students $12
MUSIC: Grace Chorale of Brooklyn: Messiahs False and True
A 75-member choir performs Rex Isenberg's libretto, which examines the rise and fall of the messianic figure in society. The piece combines texts from charismatic leaders throughout history with passages from the Bible to explore the search for meaning in times of cultural crisis.
Plymouth Church
57 Orange St., Bklyn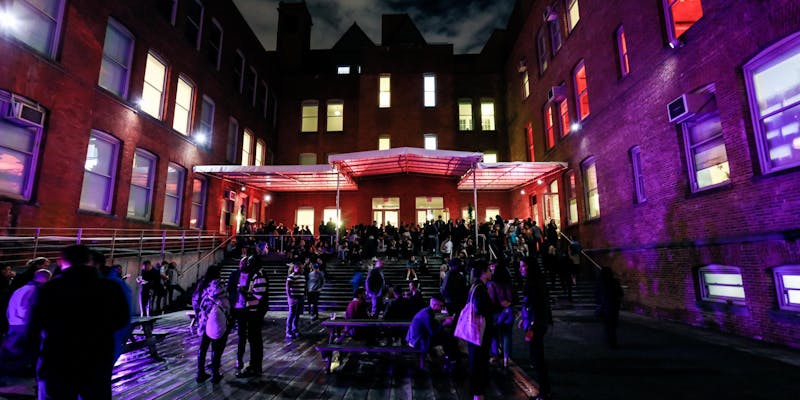 SAT MAY 5
8PM–12AM • $17
ART: Night at the Museum: Springtober Fest
Spring into MoMA PS1's new season of exhibitions with galleries open until midnight, special performances and more. Enjoy an evening outdoors with a one-night-only beer garden featuring selections from local breweries. Wander the galleries and discover the work of artists from across the globe, including Julia Phillips, Gauri Gill, Fernando Palma Rodríguez, Zhang Huan and Li Binyuan.
MoMA PS1
22-25 Jackson Ave., Queens
SAT MAY 5
8PM–2AM • FREE
PARTY: Karl Marx's 200th Birthday Party
Join Sven-Eric Liedman, author of A World to Win: The Life and Works of Karl Marx, and Charlie Post for a conversation on Marx's life and legacy. Book signing and birthday cake at 9 pm, dancing at 10 pm.
Verso Books
20 Jay St., Suite 1010, Bklyn
SAT MAY 5
10PM–4AM • $15
PARTY: Hot Rabbit Queer Dance Party's Annual Gay Prom
A big GAY PROM like you always wanted! Come stag or grab a corsage for your date! Either way it's time to dress to the nines & party like it's 1999! Semi-formal wear encouraged but not required.
Lot 45 Bushwick
411 Troutman, Bklyn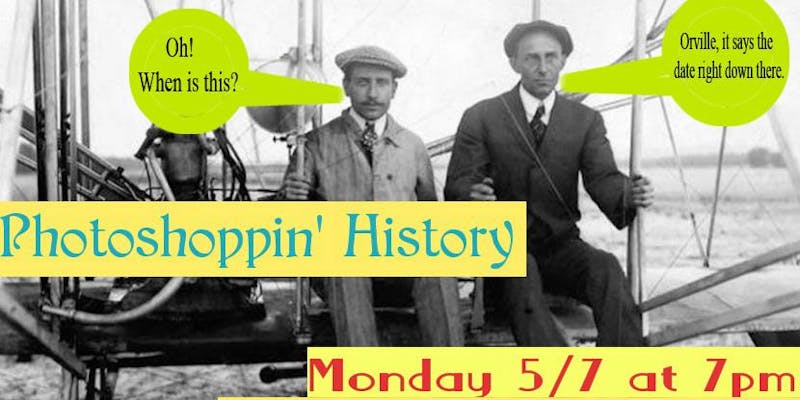 MON MAY 7
7PM • $8
PERFORMANCE: Photoshoppin' History
Each performer/photoshop extraordinaire will have 10 minutes to educate audiences on a specific historical -subject/event using photoshopped visuals that can be as insane, mundane, or champagne as they'd like. Presentations from Lucie Levine (Archive On Parade), Sophie Saint Thomas (GQ, Vice), Ian Goldstein (EW, Splitsider), Becca Bernard (Fainting Room, Clown), Melton Sharpe (Web developer, Beat maker) and Manolo Moreno (Dr. Gameshow).
Starr Bar
214 Starr St., Bklyn
WEDS MAY 9
7PM–9PM • FREE
TALK: Lessons from the Teachers Revolts
We are living through the first strike wave in the US in four decades. It's a historic moment. What lessons can we learn from both the victories and the defeats?
Verso Books
20 Jay St., Suite 1010, Bklyn
This is reader-supported news. Make a contribution today!
____
Photo (top): Radical geographer David Harvey addressing students at the first free university event on May Day, 2012. Free U-NYC celebrates its sixth year this Saturday. Credit: Occupy CUNY News/Flickr.