The Indypendent's events calendar comes out every Wednesday online and once a month in print. We provide this calendar as a service to the communities we serve in the New York area. Sign-up for our regular e-newsletter and you won't miss a thing. If there is an event you want others to learn about, let us know.
THRU OCT 21
Days & times vary • $79
THEATER: What the Constitution Means to Me
Fifteen-year-old Heidi Schreck put herself through college by giving speeches about the U.S. Constitution. Now, the Obie Award winner resurrects her teenage self in order to trace the document's profound impact on women's bodies — starting with her great-great-grandmother, a mail-order bride who died under mysterious circumstances.
New York Theatre Workshop
79 E. 4th St., Mnhtn
THURS OCT 4
8PM • FREE
TALK: Roe v. Kavanaugh: Our Bodies, Our Choice
Join the Barnard Columbia Socialists and New York City For Abortion Rights for a discussion about the future of Roe v. Wade, life in a society where many people already live without access to safe and legal abortion and the way forward toward justice and bodily autonomy.
Columbia University – Hamilton Hall, Rm 717
Broadway and 116th St., Mnhtn
FRI OCT 5
7PM–10PM • FREE
SCREENING: Power to Heal
A film about how Medicare desegregated thousands of hospitals across the US in a matter of months in 1965.
Verso Books
20 Jay St, Suite 1010, Bklyn
OCT 6–OCT 7
SAT & SUN, 10AM–6PM • FREE
FOOD: Konamon Festival
What is Konamon you ask? It's a Japanese flour style of cooking an array of food such takoyaki (octopus meatballs), okonomiyaki (savory pancakes) and yakisoba (buckwheat noodles). Enjoy some authentic Japanese food on the Upper East Side and in the East Village.
2940 Broadway, Mnhtn (Saturday)
65 4th Ave., Mnhtn (Sunday)
SAT OCT 6
11AM–1:30PM • $6-15
FOOD: Vegan Food Tour of the Lower East Side
Designed to appeal to experienced veganistas and curious omnivores alike, this tour will take you through obvious and not-so-obvious sources of exceptional cruelty-free grub on the Lower East Side with time for tastings, information about the roots of veganism and the historical development of the neighborhood and a brief discussion of related issues such as ethical consumerism, food justice and sustainability.
162 E Broadway, Mnhtn
SAT OCT 6
7PM–8PM • FREE
POETRY: Cave Canem at the Brooklyn Museum
María Fernanda, Roberto Carlos Garcia and Gabriel Ramirez read work celebrating Latinx Heritage Month and the Brooklyn Museum's new exhibition, "Soul of a Nation: Art in the Age of Black Power" (on view through Sept. 3), which shines light on a broad spectrum of Black artistic practice from 1963 to 1983. This presentation is part of the Brooklyn Museum's free First Saturdays event series.
Brooklyn Museum, The Americas Galleries
200 Eastern Pkwy, Bklyn
SAT OCT 6
9PM–1AM • $10
FESTIVAL: Wob Fest: Union Fundraiser for the IWW
Join the Industrial Workers of the World for a night of music by a set of all-Wobbly acts to raise money for campaigns organizing workers at restaurants, bakeries and prisons in and around the five boroughs.
Pine Box Rock Shop
12 Grattan St., Bklyn
SUN OCT 7
5PM–7PM • FREE
HISTORY: Sekou Odinga on Black Liberation
A discussion with former-Black Panther Sekou Odinga on Black liberation, the status of political prisoners in the United States and his decades of experience as an organizer in New York City, Algeria and while incarcerated.
Woodbine
1882 Woodbine St., Mnhtn
SUN OCT 7
5:30PM–10:30PM • $7
MUSIC: Resist and Decolonize Through Culture
A conversation with artists Frank Waln, Tanaya Winder, & Mahina Movement around the role of culture in building a radical imagination for the future. This event includes performances by award-winning Sicangu Lakota hip-hop artist and producer Frank Waln, spoken-word artist, Tanaya Winder, and the Mahina Movement — a phenomenal woman performance group who combines art, poetry and song to create passionate music tied to flesh and bone, straight from the heart.
Violeta Parra Stage
320 W. 37th St., Mnhtn
MON OCT 8
3PM • FREE
PROTEST: Anti-Columbus Day Tour
Decolonize This Place returns to the American Museum of Natural History to demand the museum cease advancing patriarchal, white supremacist and Eurocentric representations of indigenous, black and brown peoples. This is a family-friendly event.
American Museum of Natural History
200 Central Park W., Mnhtn
MON OCT 8
7PM–9:30PM • FREE
BOOK LAUNCH: The Broadcast 41: Women and the Anti-Communist Blacklist
Forty-one women ― including Dorothy Parker, Gypsy Rose Lee and Lena Horne ― were forced out of American television and radio in the 1950s "Red Scare." The ostensible reason: so-called Communist influence. In truth, these women were, by nature of their diversity and ambition, a threat to the traditional portrayal of the American family on the airwaves. Through original archival research and access to FBI blacklist documents, author Carol Stabile details the blacklisted women's attempts in the 1930s and 1940s to depict America as diverse, complicated and inclusive.
Bluestockings Bookstore, Cafe & Activist Center
172 Allen St., Mnhtn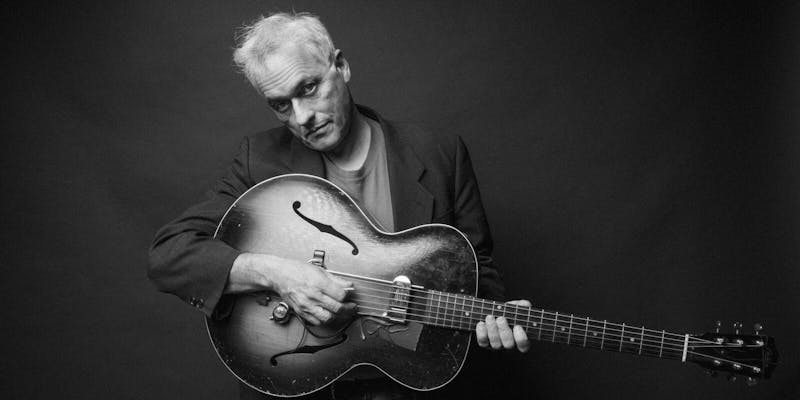 MON OCT 8
7PM–10PM • $25
MUSIC: Marc Ribot: Songs of Resistance
Guests Justin Vivian Bond, Ohene Cornelius, Domenica Fossati, Fay Victor join guitarist Marc Ribot to celebrate his new album, a call to resist the rise of authoritarianism.
(le) poisson rouge
158 Bleecker St., Mnhtn
WED OCT 10
6PM–8PM • FREE
PARTY: Slice Out Hunger's $1 Pizza Party
New York's biggest pizza party gathers 50-plus of the city's top pizzerias under one roof for a night of $1 slices. DiFara, Lombardi's, Sottocasa, Lucali, Emily, Two Boots, Keste, Valducci's, and more. All proceeds benefit local NYC hunger relief organizations.
Shrine Church of Saint Anthony of Padua
154 Sullivan St., Mnhtn
WED OCT 10
6:30PM–8PM • $5
PANEL: Immigrant Women, Labor, and the Quest for Gender Justice
How can immigrant women achieve safe and just work environments free from sexual harassment and violence? Join Bernice Yeung, author of In a Day's Work: The Fight to End Sexual Violence Against America's Most Vulnerable Workers, as she shares the harrowing experiences chronicled in her book. Activists and immigrant workers join her.
Brooklyn Historical Society
128 Pierrepont St., Bklyn
---
Photo (top): Rosdely Ciprian and Heidi Schreck in What the Constitution Means to Me. Credit: Joan Marcus.