The Indypendent's events calendar comes out every Wednesday online and once a month in print. Sign-up for our regular e-newsletter and you won't miss a thing. If there is an event you want others to learn about, let us know.
THURS NOV 15
6PM–9PM • $75
PARTY: Resist Together NYC: Celebrating 20 Years of Enlace
M.A.K.U Soundsystem brings their unique sound, juxtaposing traditional Colombian percussion, electric bass, guitar and vocals that come together to form unshakable grooves. Food provided by A Pou's Taste and Buttercup Bake Shop. Proceeds go to Enlace, which works to create a world where safety means investment in people and planet and to end the punishment-based criminal and immigration systems. Discount community tickets available by emailing info@enlaceintl.org.
Downtown Community Television
87 Lafayette St., Mnhtn
THURS NOV 15
7PM–9PM • FREE
ART: An Evening with Political Cartoonist Mohammad Sabaaneh
The renowned Palestinian political cartoonist discusses his life as an artist, current projects and his work as an educator at the Jenin Freedom Theatre. The evening will also include a silent auction of two original works by Sabaaneh.
The People's Forum
320 W. 37th St., Mnhtn
THURS NOV 15
7PM & 9:30PM• $75
MUSIC: The Preservation Hall Jazz Band
Direct from New Orleans, the legends returns to the Club Car stage at the McKittrick Hotel. The Big Easy meets the City That Never Sleeps for some heart-pounding world-class jazz.
The McKittrick Hotel
530 W 27th St., Mnhtn
NOV 16–JAN 31
TUES–FRI, 11AM–6PM, SAT by appointment • FREE
PHOTOGRAPHY: Aunty!: African Women in the Frame, 1890 to the Present
Featuring a trove of original, archival, vintage and contemporary images spanning the African continent, this exhibit centers images of African women and engages with the nuances of the "Aunty" as both a colonial construction and honorific of African womanhood. Opening reception on Thursday, Nov. 15 from 6 to 9 pm.
United Photo Industries
16 Main St., #B, Bklyn
FRI NOV 16
6PM–8PM • FREE
TALK: Dissent and Resistance in Bangladesh
Join author Salil Tripathi and journalist Jennifer Chowdhury as they shed light on the political and historical events that have led to the current crisis in Bangladesh and the systemic crushing of dissent in larger South Asia.
Asian American Writers' Workshop
112 W. 27th St. Ste 600, Mnhtn
SUN NOV 18
1PM–6PM • FREE
GIVING: Vegan Thanksgiving Bonanza
Help share vegetarian groceries & gourmet vegan meals with thousands in need at the world's largest vegan Thanksgiving. In addition to giving out 100,000 pounds of groceries, clothing and books, the folks with Community Solidarity will also be dishing up a vegan feast made up of dozens of delicious appetizers, entrees, desserts and beverages. To get involved write to volunteers@communitysolidarity.org or call 631-223-4370.
Community Solidarity
99 W. Columbia St., Hempstead, NY
SUN NOV 18
2PM–7PM • FREE
MARKET: Social Justice Holiday Market by Green Worker Cooperatives
Green Worker Cooperatives is based in the South Bronx and serves immigrants and communities of color. It builds, grows and sustains worker-owned green businesses to create a local and democratic economy rooted in racial and gender equality. Support this and other coops and small businesses from around the city this holiday season.
Sweet Water Dance and Yoga
876 Gerard Ave., Fl 2, Bronx
SUN NOV 18
4PM–6PM • FREE
MUSIC: Sixth Annual Woody Guthrie Brooklyn Hoot
A round-robin songfest featuring six folk artists performing songs that the great American troubadour and Brooklyn resident Woody Guthrie sang. Come prepared to sing along.
Old Stone House of Brooklyn
336 3rd St., Bklyn
NOV 18–20
7PM, SUN–TUES • $65
MUSIC: The Pixies
The post-punk influencers are going back to their roots, celebrating their first releases three decades ago, Come Pilgrim and Surfer Rosa.
Brooklyn Steel
319 Frost St., Bklyn
SUN NOV 18
8PM–12AM • FREE, 21+
DANCE: Live Cuban Salsa Sundays with Los Hacheros
You will not be able to sit still when Los Hacheros gets going. Happy Hour until 11 pm.
Verlaine Bar & Lounge
110 Rivington St., Mnhtn
SUN NOV 18
9:30PM • $15 in advance, $20 at the door
COMEDY: Laughter As Resistance: A Night of Comedy for Abortion Access
A night of comedy so good you'll forget about the Kavanaugh hearings… just kidding, you'll never forget the Kavanaugh hearings. All proceeds go to the Mississippi Reproductive Freedom Fund.
Caveat
21 A Clinton St., Mnhtn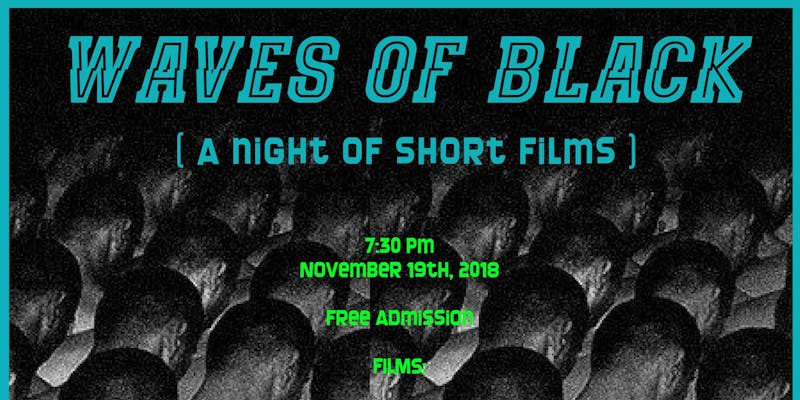 MON NOV 19
7:30PM–10:30PM • FREE
FILM: Waves of Black
Six short films by black creators, each demonstrating different narratives of black culture. Talk to the directors after the screening.
Starr Bar
214 Starr St., Bklyn
TUES NOV 20
7PM–9PM • FREE
MEMORIAL: Transgender Day of Remembrance
Come reflect on and honor the lives of trans and gender-nonconforming community members lost to oppression, stigma and violence. Dinner will be served and mental health clinicians will be on site for emotional support. There will also be a separate quiet room for reflection.
The Lesbian, Gay, Bisexual & Transgender Community Center
208 W. 13 St., Mnhtn
---
Photo (top): MAGICAL BEINGS: The Pixies current line up(from left to right): David Lovering, Paz Lenchantin, Joey Santiago, Black Francis. Catch them at Brooklyn Steal this month. Credit: Travis Shinn.