The Indypendent's events calendar comes out every Wednesday online and once a month in print. Sign-up for our regular e-newsletter and you won't miss a thing. If there is an event you want others to learn about, let us know.
DEC 5–DEC 8
WED–FRI 8PM, SAT 7PM • FREE
MUSIC: Roots n' Ruckus Fest
Nearly 50 acts on 2 stages, across 4 nights, this festival features new and fresh singer-songwriters, Mexican Son Jarocho, classic klezmer, foot-thumpin' rock n' roll, traditional folk, blues and jazz and much, much more.
Jalopy Theatre and School of Music
315 Columbia St., Bklyn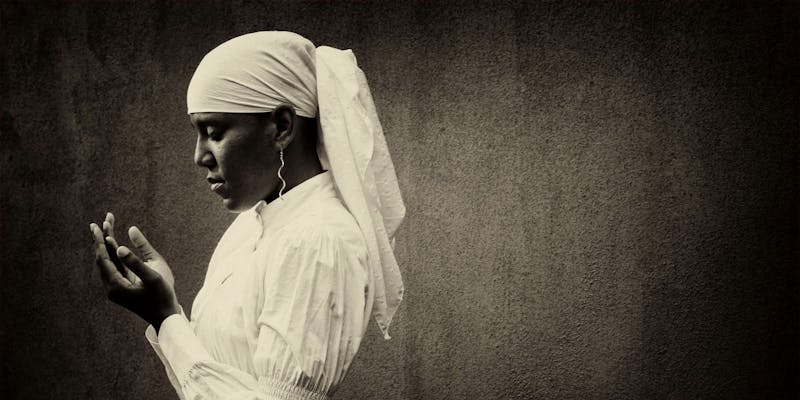 THURS DEC 6
6:30PM–8:30PM • FREE
HISTORY: Muslims in Brooklyn Listening Party
For well over a century, Muslims have lived, worked and prayed in Brooklyn, making it a major center of Muslim life for NYC and the nation. Celebrate the online publication of Brooklyn Historical Society's Muslims in Brooklyn oral history collection that brings to light the stories of Muslims from all over the Borough.
Brooklyn Historical Society
128 Pierrepont St., Bklyn
THURS DEC 6
9PM–9:30PM • FREE
SCREENING: Martha Rosler Reads Vogue
In this live 1982 performance for Paper Tiger Television's public-access cable program in New York, artist Martha Rosler deconstructs the messages in Vogue magazine and its advertising. Rosler looks at the institutional slants of the magazine industry and the fashion industry's reliance on sweatshops.
Bar Laika
224 Greene Ave., Bklyn
THURS DEC 6
10PM • $27.50
MUSIC: DeVotchKa
After scoring films, TV, musicals, ballets, and performing with symphony orchestras, DeVotchKa emerge from the studio with their new full-length album, 'This Night Falls Forever.' These songs straddle the line between the epic and the intimate.
McKittrick Hotel-Manderley Bar
530 W. 27th St., Mnhtn
FRI DEC 7
6PM–10PM • $25–$30
PARTY: Black Tie "Schomburg Angel" Holiday Party
Groove the night away with beats by DJ Poison Ivy. Proceeds benefit the Schomburg Center's work preserving and presenting global black history and culture.
Schomburg Center for Research in Black Culture
515 Malcolm X Blvd, Mnht
FRI DEC 7
7PM–9PM • $25
POETRY: Anne Carson: On Corners
Poet, translator, and professor of Ancient Greek, Anne Carson delivers an illustrated lecture, "On Corners." Presenting a range of texts and figures both classic and contemporary, Carson will touch on inspirations from Homer's Odyssey, Aristotle and Sophokles, to Samuel Beckett, Jorge Luis Borges, James Turrell and many more.
The New York Public Library
Fifth Ave., Mnhtn
FRI DEC 7
7:30PM • $35–$40
PARTY: Home for the Holidays
A festive holiday banger to raise funds for eviction defense lawyers serving New Yorkers in need! Dance, drink, party and help stop evictions this winter. All proceeds go to New York Legal Assistance Group's Tenant's Rights' Unit. Performances by Miss Eaves and DJ John Swan. Dafny's Edibles will be selling empanadas (pastelitos), sandwiches and wraps all night
MayDay Space
176 St Nicholas Ave., Bklyn
FRI DEC 7
8PM–1AM • $12, 21+
MUSIC: The Plimsouls
The legendary power-pop icons are joined by The Piggies and Swilson at a soon-to-be-demolished Brooklyn institution.
Hanks Saloon
46 3rd Ave., Bklyn
DEC 8–DEC 15
SAT 3PM–4:45PM • $20
HISTORY: Lower East Side Radical History Tour
From the Civil War Draft Riots of the 1860s to the Young Lords, Black Panthers, hippies, Yippies and Up Against the Wall Motherf*ckers of the 1960s, to the Tompkins Square anarchists of the '80s to the tree-hugging urban environmentalists of the '90s to the neighborhood Earthies keeping the legacy alive today, come get the scoop on the good old Lower East Side.
The Museum of Reclaimed Urban Space (MoRUS)
155 Ave. C, Mnhtn
SUN DEC 9
12PM–5PM • FREE
LIT: Lesbian Herstory Archives: Annual Holiday Book Sale
Come and buy books, meet new friends and explore the archives. Books as low as one dollar.
Lesbian Herstory Archives
484 14th St., Bklyn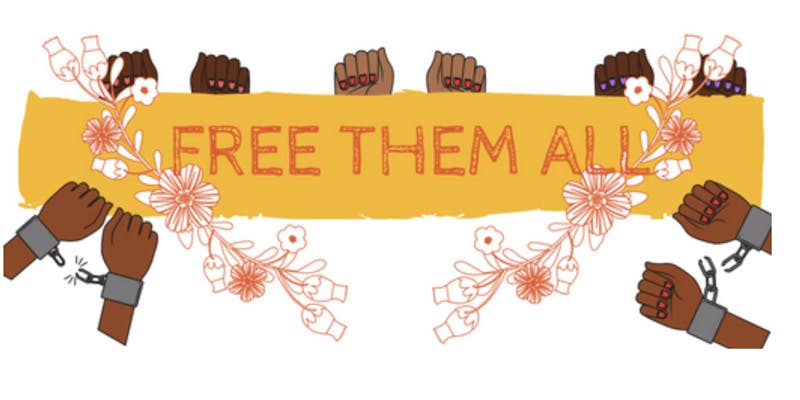 SUN DEC 9
1PM–4:30PM • FREE
GIVING: Send them Home for the Holidays
Join Survived and Punished NY for a holiday card writing party for those behind prison walls in New York State. Being incarcerated is a de-humanizing and isolating experience for the person behind bars and their family and community. And the trauma is worse around the holidays. Sending cards and small gift packages is one way that we can lessen the loneliness experienced during this time. Supplies and snacks provided for participants.
The People's Forum
320 W. 37th St., Mnhtn
MON DEC 10
6:30PM–8:30PM • FREE
SPIRITUALITY: Light the People's Menorah
This festive communal celebration of Chanukah is all about rejecting white supremacy and rekindling a commitment to justice.
New York New Church
114 E. 35th St., Mnhtn
TUES DEC 11
7PM–10PM • FREE
MUSIC: Rock 'n' Roll Bingo
Win vintage LPs and fabulous prizes at this weekly bingo binge. Musical selections by Major Jack Celliers. MC: Rear Admiral Benjamin Cerf.
Pinks
242 E. 10th St., Mnhtn
---
Photo (top): Martha Rosler Reads Vogue (still), 1982. Courtesy Electronic Arts Intermix (EAI), New York.