The Indypendent's events calendar comes out every Wednesday online and once a month in print. Sign-up for our regular e-newsletter and you won't miss a thing. If there is an event you want others to learn about let us know.
FEB 28–MARCH 3
Various times • $0–$200
FILM: Athena Film Festival
A weekend of films that tell the stories of women leaders, plus panels, workshops and other special events.
Barnard College
3009 Broadway, Mnhtn
THURS FEB 28
6PM–8PM • $5 suggested donation
POETRY: The Voice of Justice: The Role of Poets
Join poet, musician and activist Felipe Luciano for an interactive discussion around the power of music and spoken word when forging narratives of purpose and intentionality of justice.
Caribbean Cultural Center
120 east 125th St., Mnhtn
THURS FEB 28
6:30PM • FREE
MUSIC: The Harlem Chamber Players' Black History Month Celebration
Featuring two world premieres by the noted composer Adolphus Hailstork, including "Nobody Know," which commemorates the 400th anniversary of the importation of the first black slaves to America, and his piano quintet "Detroit."
Schomburg Center for Research in Black Culture
515 Malcolm X Blvd, Mnhtn
THURS FEB 28
7PM • $10
LIT: Charles Bukowski Memorial Reading
Featuring performances of the dirty old man's poems and stories by a cast of talented fans including monologist Mike Daisey, poet George Wallace and performance artist Diane O'Debra. Bukowski was a champion of the lost, the lonely and the outcast. Overall, he wrote about the human condition, something that can be applied to any time period regardless of changes in technology, politics or societal conflict.
The Gallery Le Poisson Rouge
158 Bleecker St. Mnhtn
THURS FEB 28
9PM–4AM • FREE
PARTY: LayLit
A night showcasing the vibrant and diverse genres of Middle-Eastern dance music stretching all the way back to the late '60s. Come prepared with your disco balls and dabke sticks!
Mood Ring
1260 Myrtle Ave., Bklyn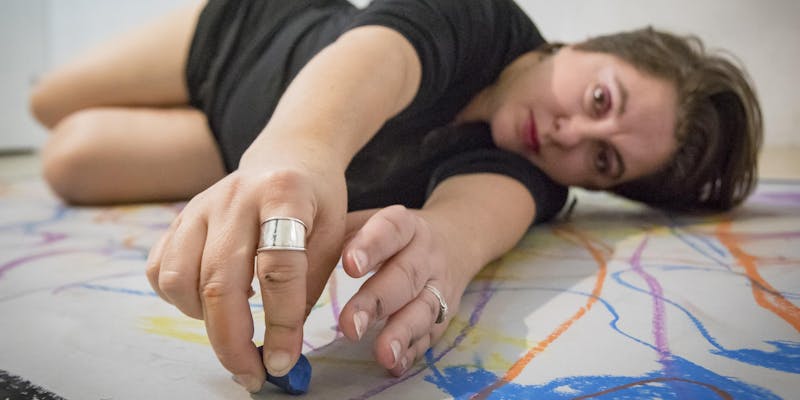 SAT MARCH 2
5PM–8PM • $15–$20
DANCE: My Body, My Country
An intimate dance performance by Argentinean choreographer Anabella Lenzu that'll make you think about how we view bodies, followed by a Q&A and a body mapping workshop.
Goddard Riverside's Bernie Wohl Center
647 Columbus Ave., Mnhtn
SAT MARCH 2
11AM–3PM • FREE
SYMPOSIUM: Double Disappearance: The Undocumented Memorial of 9/11
A look at the exclusion of undocumented immigrants from the National September 11 Memorial as a case study in memorial culture, representation and the complexities of migrant identities. This symposium frames 9/11 as a landmark event in the construction of negative narratives on immigration and the consequences of a double disappearance: one from the everyday social life and a second from the official narrative of history.
The 8th Floor
17 W. 17th St., Mnhtn
SUN MARCH 3
2PM–4:30PM • FREE
MUSIC: Pete Seeger Memorial Sing
An afternoon hootenanny celebrating a voice that has never gone silent.
John Street United Methodist Church
44 John St., Mnhtn
MARCH 4–MARCH 25
MON, 7PM–9PM • $25–$35
FESTIVAL: Women's Jazz Festival
Featuring some of the best-known and unsung female performers in jazz today in honor of Women's History Month.
Schomburg Center for Research in Black Culture
515 Malcolm X Blvd., Mnhtn
WEDS MARCH 6
6:30PM–8:30PM • FREE
BOOK LAUNCH: Our History Is the Future
Nick Estes traces the traditions of indigenous resistance that led to the #NoDAPL movement. His new book serves as a work of history, a manifesto, and an intergenerational story of resistance.
The People's Forum
320 W. 37th St., Mnhtn
---
Photo (top): Toast Charles Bukowski, the dirty old man of American letters, at le poisson rouge this Thursday. Credit: Gláucio Dutra.