The Indypendent's curated events calendar comes out every Wednesday online and once a month in print. Sign-up for our regular e-newsletter and you won't miss a thing. If there is an event you want others to learn about let us know.
THRU MARCH 10
Times vary • $12
FILM: NYC Feminist Film Week
A week of carefully curated programs organized around the theme of feminist film genealogies. On International Women's Day (March 8) there are two programs, including one that examines the role of sexual politics in films by the pioneering and prolific director Alice Guy-Blanché. The next day, catch Laura Mulvey's classic 1983 documentary, Frida Kahlo & Tina Modotti, about the two radical artists in post-revolutionary Mexico.
Anthology Film Archives
32 Second Ave., Mnhtn
THRU MARCH 25
MON, 7PM–9PM • $25–$35
FESTIVAL: Women's Jazz Festival
Featuring some of the best-known and unsung female performers in jazz today in honor of Women's History Month.
Schomburg Center for Research in Black Culture
515 Malcolm X Blvd., Mnhtn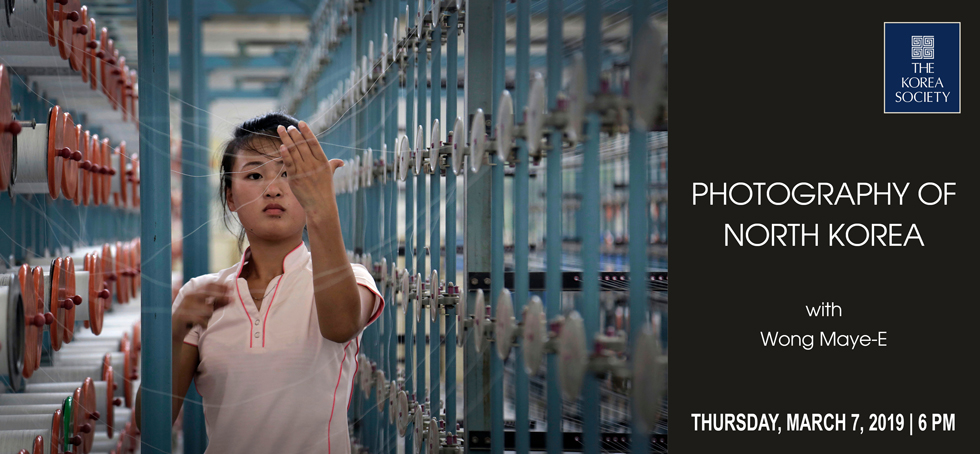 THURS MARCH 7
6PM–9PM • $25
PHOTOGRAPHY: Photography of North Korea
Associated Press photographer Wong Maye-E will share images of North Korea and its people, in conversation with Korea Society senior director Stephen Noerper.
The Korea Society
350 Madison Ave., 24th Fl., Mnhtn
THURS MARCH 7
6:30PM–8:30PM • FREE
WORKSHOP: How to Start a Block Association
Block associations bring neighbors together and help to maintain and uplift communities. Join Citizens Committee for New York City to learn how to start a block association or get connected to an existing block association in your neighborhood.
Greenwich House Senior Center–Our Lady of Pompeii Church
25 Carmine St., Mnhtn
THURS MARCH 7
6:30PM–8:30PM • FREE
HISTORY: Radical Black Feminism and the Combahee River Collective
Activists like Ella Baker and groups like the Combahee River Collective pioneered intersectionality by combining antiracist and women's liberation movements. Join Barbara Smith, Keeanga-Yahmatta Taylor and Barbara Ransby, as they elevate the voices of path-breaking radical Black feminists and discuss how to carry their philosophies for freedom into the future.
Schomburg Center for Research in Black Culture
515 Malcolm X Blvd., Mnhtn
FRI MARCH 8
6PM–8PM • FREE
Book Launch: Rights in Transit: Public Transportation & the Right to the City
Is public transportation a right?, asks Prof. Kafui Attoh of the CUNY School of Labor & Urban Studies. Should it be? For those reliant on public transit, the answer is, invariably, "yes" to both. For those who lack other means of mobility, transit is a lifeline. It offers access to many of the entitlements we take as essential: food, employment, and democratic public life itself.
The Murphy Institute
25 W. 43rd St., 18th floor, Mnhtn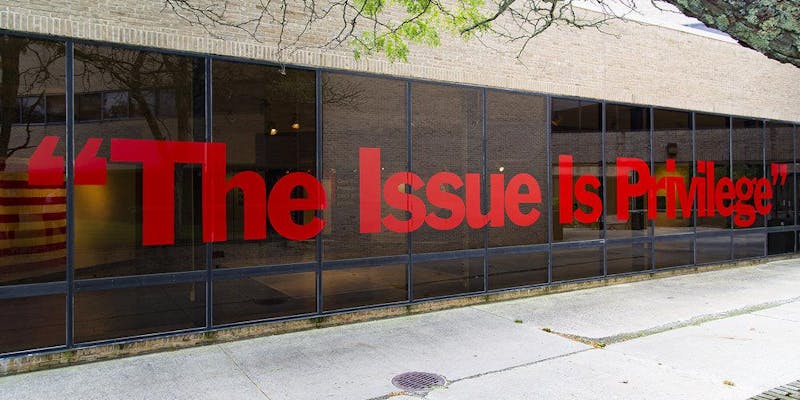 FRI MARCH 8
7PM–9PM • FREE
PANEL: Art + Community Activism
How can art be a catalyst for social change? Artists Daniel Bejar, Pastiche Lumumba and Betty Yu, along with local South Brooklyn community activist Adam Palmero of UPROSE share their perspectives.
BRIC
647 Fulton St., Bklyn
FRI MARCH 8
7PM–9PM • $5 suggested donation
TALK: We're Not Going Back
This year marks the centennial of the founding of the Communist Party USA. Join historian Robin D.G. Kelly, Professor Leith Mullings and the CPUSA's Joe Sims for an evening of storytelling, poetry and song, highlighting historic struggles of our country's labor and freedom movement.
Henry Winston Unity Hall
235 W 23rd St., Mnhtn
SAT MARCH 9
5:30PM–8:30PM • FREE
PARTY: NYC for Bernie 2020 Launch Party
Join people from across NYC to build a movement that will elect Bernie Sanders as the next president and fight for racial, social, economic, and environmental justice.
Katch Astoria
3119 Newtown Ave., Queens
SUN MARCH 10
2:30PM–3:30PM • $15
GARDENING: Frida Kahlo: Plant Inspiration Tour
See many of the plants that inspired Frida Kahlo's artwork and garden design on this indoor conservatory tour. Meet at the Steinhardt Conservatory entrance of the Brooklyn Botanic Garden.
Brooklyn Botanic Garden
990 Washington Ave., Bklyn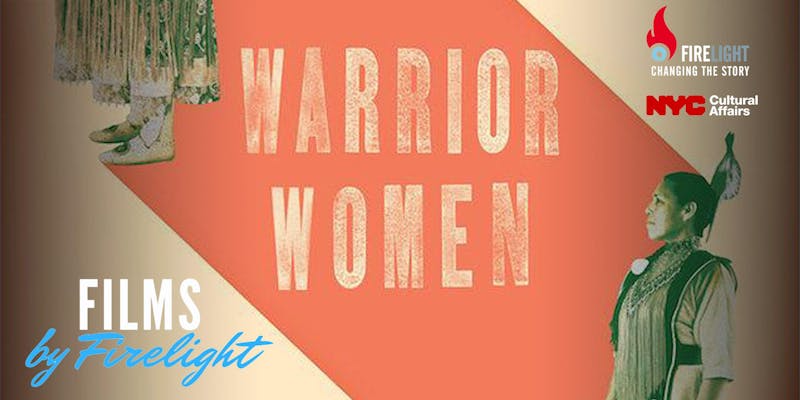 SUN MARCH 10
3PM–5PM • FREE
SCREENING: Warrior Women
The story Madonna Thunder Hawk, a leader in the 1970s American Indian Movement who cultivated a ragtag gang of activist children, including her daughter Marcy, into the "We Will Remember" survival group. The film explores what it means to balance a movement with motherhood and how activist legacies are passed down from generation to generation.
Maysles Cinema
343 Malcolm X Blvd., Mnhtn
TUES MARCH 12
6PM–8PM • FREE
PERFORMANCE: ¡Cuéntamelo!: Oral Histories by LGBT Latino Immigrants
Featuring performances, visual art and readings from ¡Cuéntamelo! by Juliana Delgado Lopera. ¡Cuéntamelo! is a collection of oral histories and illustrations from LGBT Latinx immigrants who arrived in the United States between the '80s and '90s.
Center for the Study of Gender and Sexuality at NYU
285 Mercer St, 4th Fl., Mnhtn
WED MARCH 13
6:30PM–11:30PM • FREE
MUSIC: Lou Reed Drones
Laurie Anderson presents an incredible drone-based sonic experience utilizing a number of historic guitars from her late husband Lou Reed's collection. This installation, curated by Reed's former guitar technician Stewart Hurwood, places the instruments in an arrangement against a group of amplifiers so that their tuned feedback creates an enveloping drone of harmonics that shifts and changes depending on the audience's location within the cathedral. Further, the St. John's natural 8-second echo will add immeasurably to the profound Doppler effect the audience experiences as they move around the space.
Cathedral of St. John the Divine
1047 Amsterdam Ave., Mnhtn
---
Photo (top): Punk legend Lou Reed has left us but his guitars drone on at St. John the Divine next Wednesday. Credit: Wiki Commons.