The Indypendent's curated events calendar comes out every Wednesday online and once a month in print. Sign-up for our regular e-newsletter and you won't miss a thing. If there is an event you want others to learn about let us know.
THURS APRIL 18
11AM–2PM • FREE
MARKET: Stop 'N' Swap
Bring clean, portable, reusable items you no longer need and take home something new-to-you. No one is required to bring something to take something. Books, toys, fashionable clothing, housewares, electronics and more.
Brooklyn Borough Hall
209 Joralemon St., Bklyn
THURS APRIL 18
6:30PM–7:30PM • $15
FILM: Forever Chinatown: A Forgotten Film
Join us as professor Danielle Seid introduces and provide crucial context surrounding the "orphan" documentary film Forever Chinatown (1960) produced and directed by her grandparents. She will also share exciting discoveries uncovered in her research on the film such as the film's surprising intersections with Hollywood and the Hong Kong New Wave. The presentation will include short film clips containing rare footage of NYC's Chinatown and Chinese American life at mid-century.
Museum of Chinese in America
215 Centre St., Mnhtn
THURS APRIL 18
6:30PM–8:30PM • $10
SCREENING: Lefty Movie Night presents Norma Rae
Based on the real life experiences of union activist Crystal Sutton's attempt to organize the J. P. Stevens textile mill in Roanoke, N.C., Sally Field plays the titular role while Ron Leibman plays a Jewish labor organizer from New York who inspires Norma to action.
The Workmen's Circle
247 W. 37th St., Mnhtn
THURS APRIL 18
7PM–9:30PM • FREE
BOOK LAUNCH: Headcase: LGBTQ Writers & Artists on Mental Health and Wellness
Headcase is a groundbreaking collection illustrating the intersection of mental wellness, illness, and LGBTQ identity, as well as the lasting impact of historical views equating queer and trans identity with mental illness. Join Headcase co-editors Teresa Theophano and Stephanie Schroeder, along with Headcase contributors Lucy Winer and Nikkie McLeod, for a reading, panel discussion and Q&A. Book signing will follow.
Bluestockings Bookstore, Café, & Activist Center
172 Allen St., Mnhtn
THURS APRIL 18
8PM–11PM • $15
MUSIC: The Coathangers
Fun, rowdy garage punk all the way from Atlanta, Georgia.
Music Hall of Williamsburg
66 N. 6th St., Bklyn
SAT APRIL 20
12PM–1:30PM • FREE
TALK: Civic Salon: Yearning To Breathe Free
Though we are a nation founded by immigrants, the United States has seen an ongoing rejection of open borders and an embrace of nativist policies. How can we as citizens stand up for our neighbors around the world? Join keynote speaker Edafe Okporo (Director of RDJ Refugee Shelter), poet Camryn Bruno and more for an exploration of how to engage your civic power to help defend those most vulnerable and to stand up for the rights of everyone yearning to breathe free.
The Public Theater
425 Lafayette St., Mnhtn
SUN APRIL 21
8PM • $45–$75
MUSIC: Los Amigos Invisibles & Aterciopelados
One of the first rock bands from Colombia to gain international notice, Aterciopelados' Claroscura won the Latin Grammy Award for Best Alternative Album this year. Venezuela's Los Amigos Invisibles plays a blend of disco, acid jazz and funk mixed with Latin rhythms. The band is lauded internationally for their explosive, live shows.
Sony Hall
235 W. 46th St., Mnhtn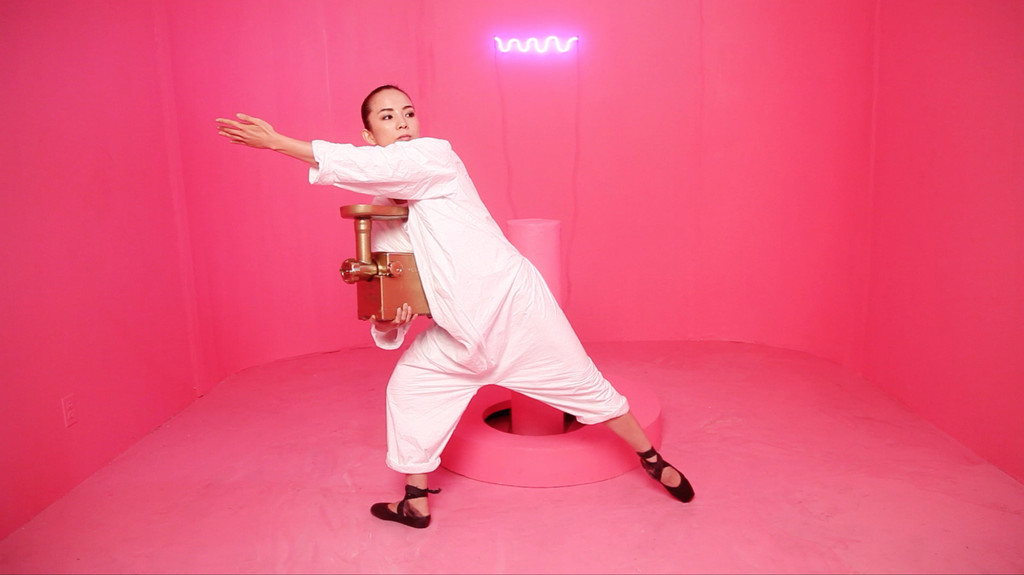 MON APRIL 22
7PM–9PM • $12
ART: An Evening with Jen Liu
Jen Liu is a New York-based artist who uses video, choreographed performance and painting to explore national identity, gendered economies and the remotivation of archival artifacts. Liu will screen her video projects "The Pink Detachment" (2015) and "Pink Slime Caesar Shift" (2018) and to present the early phases of new work focused on the recycling of gold from e-waste.
The Museum of Modern Art
11 W. 53rd St., Mnhtn
MON APRIL 22
7PM–12AM • $10
ART: BYO Art for the Living Gallery's 7th Anniversary
Bring your own art and hang it on the wall at this party. Open mic performances start at 9 p.m.
The Living Gallery BK
1094 Broadway, Bklyn
TUES APRIL 23
7PM–8:30PM • $12
PERFORMANCE: We Are Trans
A variety show featuring trans and non-binary performers across different genres.
The Tank
312 W. 36th St. 1st Fl., Mnhtn
WED APRIL 24
1PM–2:30PM • FREE
TALK: Open Archive: The Poetics of Anti-Slavery Protest
Join Michelle Commander, curator of the Lapidus Center for the Historical Analysis of Transatlantic Slavery, who will explore archive material capturing the use of poetry and related arts in anti-slavery efforts in the Atlantic World.
Schomburg Center for Research in Black Culture
515 Malcolm X Blvd., Mnhtn
WED APRIL 24
7PM–9PM • FREE
PANEL: Fighting Like Hell for the Bronx
Social movement organizers reflect on queer and trans leadership in struggles in the Bronx against jail construction, displacement, gentrification and homelessness.
Bronx Library Center
310 E. Kingsbridge Rd., Bronx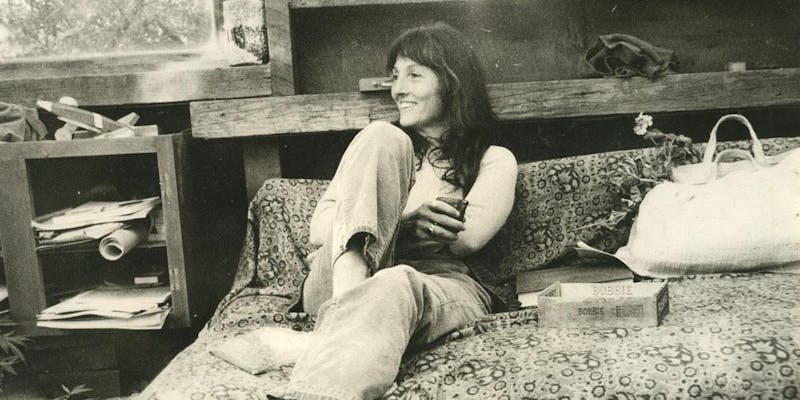 WED APRIL 24
8PM–10PM • FREE
POETRY: A Tribute to Bobbie Louise Hawkins
Bobbie Louise Hawkins (1930–2018) was the author of more than twenty books of poetry and prose and taught for more than thirty years at the Jack Kerouac School of Disembodied Poetics at Naropa University. The Poetry Project remembers Bobbie in this special event with readings and performances from Reed Bye, Brenda Coultas, Penelope Creeley, Sarah Hall Creeley, Iris Cushing, Jennifer Dunbar Dorn, Barbara Henning, Laird Hunt, Eileen Myles, Julie Patton, Eleni Sikelianos, Anne Waldman and Lewis Warsh.
The Poetry Project
131 E. 10th St., Mnhtn
---
Photo (top): The Coathangers. Credit: Paul Hudson.