The Indypendent's curated events calendar comes out every Wednesday online and once a month in print. Sign-up for our regular e-newsletter and you won't miss a thing. If there is an event you want others to learn about let us know.
THURS MAY 9
5PM–8PM • FREE
ART OPENING: On Gentrification: Mi Casa Es Su Casa
Set in a historic and architectural landmark, this group exhibition investigates notions of home (metaphorical and literal), belonging, displacement, street life, urban renewal, gentrification and activism. On view May 9 to June 6, by appointment only: (646) 541-5357.
Revival Romanesque Row House Gallery
413 E. 140th St., Bronx
THURS MAY 9
6:30PM–9PM • FREE
GATHERING: Joy is an Act of Resistance: a Celebration of our Communities
An evening of music, storytelling, food, art and dance.Hosted by Congregation Beit Simchat Torah and Judson Memorial Church in partnership with the New Sanctuary Coalition of New York City. Massage offered by the Reciprocity Foundation.
Judson Memorial Church
55 Washington Sq. S., Mnhtn
THURS MAY 9
7PM–9PM • FREE
BOOK LAUNCH: Democracy May Not Exist But We'll Miss It When It's Gone
Astra Taylor's new book is a quest — through history, philosophy, and interviews — to answer the question, What is democracy. Her answers are surprising. Democracy exists in the tension between many contradictions. It is always being realized and is never in a finite state. powerHouse Arena
28 Adams St., Bklyn
THURS MAY 9
7PM–9:30PM • FREE
BOOK LAUNCH: Breaking Broken English: Black-Arab Literary Solidarities & the Politics of Language
Michelle Hartman explores the Black-Arab relationship through language, with a focus on Arab-American literature that uses the English language creatively to put into practice many of the ideas advanced by Black-American thinkers.
Bluestockings Bookstore, Café, & Activist Center
172 Allen St., Mnhtn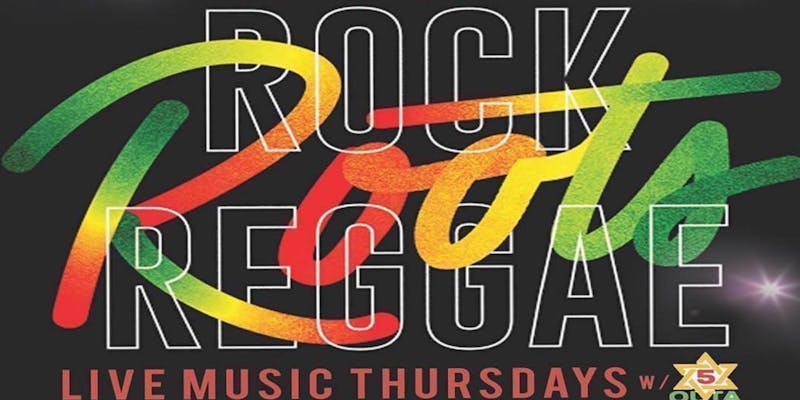 THRU JULY 25
THURS 8:30PM–1AM • FREE
MUSIC: Roots, Rock, Reggae
Led by Grenadian Ras Abda, 5 Outa 12 Band performs original music and covers classics.
33 Lafayette
33 Lafayette Ave., Bklyn
FRI MAY 10
8:30AM–10:30AM • FREE
PANEL: The Makings of a Progressive Foreign Policy
Katrina Vanden Heuvel, publisher of the Nation, and Cornell Law professor, Aziz Rana, present their take on potential elements and strategies of a progressive U.S. foreign policy.
The Murphy Institute
25 W. 43rd St., 18th Fl., Mnhtn
THRU JULY 5
FRI & WED 6PM–8PM • $19
HISTORY: Punk History Dive Bar Tour
Full of character, stories and cheap whiskey, dive bars have been community hubs for decades — including the East Village and its punk-rock scene. Come to reminisce, delve deeper into the dive bar scene and sip some of the hard stuff.
The East Village
6th St. & Avenue B Community Garden

MAY 10–MAY 23
Times vary •  $10–$85
FILM: Workers Unite Film Festival
Two weeks of films, panels, music and workshops in celebration of global labor solidarity. Everything from heart-pounding docs to cartoons for kids and the young at heart.
Cinema Village
22 E. 12th St., Mnhtn
FRI MAY 10
7PM–11PM • $31
PARTY: ¡Viva Frida Kahlo!
Bid farewell to Brooklyn Museum's "Frida Kahlo: Appearances Can Be Deceiving" exhibit with a night of dancing, musical tributes and performance. Activities include art-making with feminist Latinx art collective Cósmica and DJ sets by Chulita Vinyl Club.
Brooklyn Museum
200 Eastern Pkwy, Bklyn
FRI MAY 10
9PM–1AM • $10
MUSIC: Tom Clark & The High Action Boys, Sean Kershaw & The New Jack Ramblers
Edgy country & western with one foot in the backwoods and the other in the mean streets of our city.
Hanks Saloon
345 Adams St., Bklyn
SAT MAY 11
9PM–11PM • $38–$55
PERFORMANCE: Ascend Ascend: A Poetic Performance
Experience a public ritual for personal transformation with poet Janaka Stucky, featuring composer Mark Korven and the bewitching sounds of the Apprehension Engine. Written over the course of twenty days coming in and out of trance states while secluded in the tower of a 100-year-old church, Janaka's new book Ascend Ascend is rooted in the Jewish mystical tradition of Hekhalot literature, which chronicles an ascent up the Kabbalistic Tree of Life to witness the "chariot of God." Equal parts Walt Whitman's "Song of Myself" and Funkadelic's "Maggot Brain," this long poem documents the ecstatic destruction of the self through its union with the divine.
San Damiano
85 N. 15th St., Bklyn
SUN MAY 12
10AM–5:30PM • FREE
MARKET: NY Handmade Collective's Spring Pop-Up
More than 40 of craft maker offering their latest and greatest creations, many of which get scooped up before they ever make it to our Etsy stores.
Grand Bazaar NYC
100 W. 77th St., Mnhtn
TUES MAY 14
6:30PM–9PM • FREE
BOOK LAUNCH: Kwame Brathwaite: Black Is Beautiful
This monograph — the first ever dedicated to Kwame Brathwaite's remarkable photographic career — tells the story of a key but under-recognized figure of the second Harlem Renaissance and a popularizer of the phrase "black is beautiful."
Schomburg Center for Research in Black Culture
515 Malcolm X Blvd, Mnhtn
---
Photo (top): BLACK IS BEAUTIFUL: Celebrate the photography of Kwame Brathwaite's in Harlem. Credit: Kwame Brathwaite/Philip Martin Gallery, Los Angeles.