The Indypendent's events calendar comes out every Wednesday online and once a month in print. We provide this calendar as a service to the communities we serve in the New York area. Sign-up for our regular e-newsletter and you won't miss a thing. If there is an event you want others to learn about, let us know.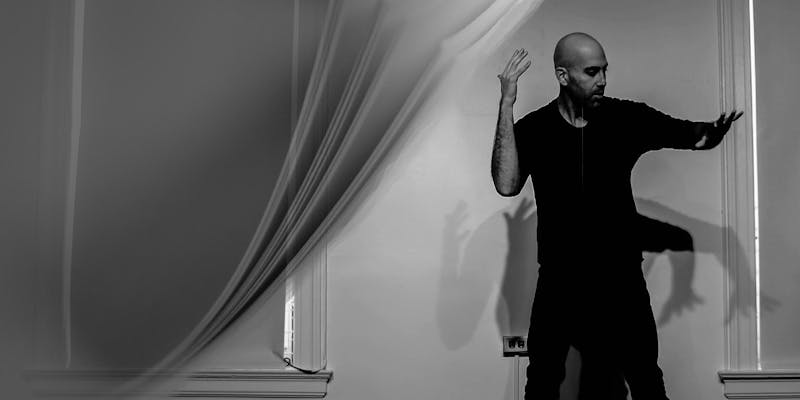 THURS SEPT 13
6:30PM–8:30PM • FREE
LIT: Publishing American Sign Language Poetry
The deaf community boasts an incredible roster of poets, who use the creative capabilities of American Sign Language to develop visually captivating worlds and express the nuances of deaf experiences. Join poets, scholars and cultural writers for a reading and performance of signed poetry, followed by a discussion on linguistics, translation, publishing and poetics.
The Graduate Center, CUNY
365 5th Ave, Mnhtn
SEPT 13–SEPT 20
Times Vary • $15
SCREENING: The Public Image is Rotten
With his trademark acerbic wit and unpredictable candor, John Lydon, aka Johnny Rotten, offers a behind-the-scenes look at Public Image Ltd (PiL), which he formed after the demise of the legendary Sex Pistols. Lydon will appear in-person to introduce the Sept. 13 screening, for a Q&A at the Sept. 14, 7 p.m. screening and to introduce the Sept. 14, 10:00 p.m. screening.
Metrograph
7 Ludlow St., Mnhtn
FRI SEPT 14
7PM–9:30PM • FREE
BOOK LAUNCH: Graffiti Grrlz: Performing Feminism in the Hip Hop Diaspora
Jessica Nydia Pabón-Colón explores over 100 women artists in 23 countries to make a compelling case that graffiti subculture is a place where feminists come into their own. Pabón-Colón will be in conversation with Claw, an NYC-based street artist.
Bluestockings Bookstore, Cafe & Activist Center
172 Allen St., Mnhtn
FRI SEPT 14
7PM–10PM • FREE
SCREENING: The Last Dragon
Catch one last outdoor screening at Governors Island this summer: the martial arts cult classic The Last Dragon. Introduction by Taimak Guarriello.
Governors Island, Mnhtn
SEPT 15–DEC 22
SAT, times vary • $150–$300
CLASS: Spanish for Social Justice
Learn a number of varieties of Spanish spoken throughout Latin America and in the United States, particularly in NYC, through a hands-on, communicative and task-based approach to language apprehension. Beginner, intermediate and advanced courses available.
Mayday Space
176 St Nicholas Ave., Bklyn
SEPT 15–SEPT 29
SAT 10AM–2PM • FREE
OUTDOORS: Free Kayaking at Brooklyn Bridge Park
Glide along the water while kayaking with the Brooklyn Bridge Park Boathouse at the Pier 2 floating dock. All levels are welcome and no experience is necessary. (Children under 18 must have an adult guardian present.)
Brooklyn Bridge Park
334 Furman St., Bklyn
SUN SEPT 16
3:30PM–7PM • $75, 21+
DRINKS: Mexico in a Bottle NY
Mezcal is the embodiment of Mexico. More than just a beverage, it represents more than 500 years of history and culture. But mezcal is also the present. It has enjoyed an enormous resurgence in Mexico and the United States exactly because it is tied so tightly to Mexico's traditions. This special tasting will feature more than 100 mezcals, as well as bites from local restaurants, cocktails from local bartenders, a tiendita and much more.
House of YES
2 Wyckoff Ave., Bklyn
MON SEPT 17
7PM–8:30PM • FREE
PANEL: Should I Stay or Should I Go?
Writers from in-state, out of state, upstate and downstate tell five-minute stories about the deal-breakers that have led to their departures or their commitment to never leave NYC … yet!
Housing Works Bookstore Cafe
126 Crosby St., Mnhtn
MON SEPT 17
7PM–8:45PM • FREE
PANEL: Don't Get Caught
Join Texas Observer civil rights reporter Michael Barajas, Marshall Project reporter Eli Hagar, and WNYC's Kai Wright for a discussion about the school-to-prison pipeline moderated by The Appeal's Sarah Leonard.
The New School—Starr Foundation Hall
66 W. 12th St., Mnhtn
MON SEPT 17
7PM • $40
MUSIC: MC50 — Kick Out The Jams: The 50th Anniversary Tour
The all-star lineup includes: MC5 guitarist Wayne Kramer, Soundgarden guitarist Kim Thayil, Faith No More bassist Billy Gould, Fugazi drummer Brendan Canty, Zen Guerrilla singer-frontman Marcus Durant.
Irving Plaza
17 Irving Plaza, Mnhtn
MON SEPT 17
7:30PM–9PM • FREE
BOOK LAUNCH: Everything for Everyone
A new feudalism is on the rise. From the internet to service and care, more and more industries expect people to live gig to gig, while monopolistic corporations feed their spoils to the rich. But as Nathan Schneider shows through years of in-depth reporting, there is an alternative to the robber-baron economy hiding in plain sight; we just need to know where to look: Co-ops.
Greenlight Bookstore
686 Fulton St., Bklyn
TUES SEPT 18
6PM–8PM • FREE
BOOK LAUNCH: Resisting Occupation In Kashmir
An analysis of the social and legal logic of India's occupation of Kashmir in relation to colonialism, militarization, power, democracy and sovereignty. The book traces how Kashmiri youth have used music, rap, art and other modes of cultural production to reimagine the freedom struggle in the twenty-first century and offer alternative ways of conceptualizing the past, present and future of the region.
239 Greene St., East Building, Rm 207
Mnhtn
TUES SEPT 18
7PM–10PM • FREE
FILM: Audrey Funk: A documentary on Hip Hop, Womanhood and Social Justice
This short film looks at the life of Audry Funk, a feminist rapper and social activist from Mexico now living in the United States. Although she has gained a large audience in South America, she has to rap on the train and work in a restaurant to make a living in New York City. There will be a music performance and Q&A session with Audrey following the screening.
People's Forum
320 West 37th St., Mnhtn
This is reader-supported news. Make a contribution today!
---
Photo (top): A still from the Last Dragon. Showing on Governor's Island this Friday.