The Indypendent's events calendar comes out every Wednesday online and once a month in print. We provide this calendar as a service to the communities we serve in the New York area. Sign-up for our regular e-newsletter and you won't miss a thing. If there is an event you want others to learn about, let us know.
THURS SEPT 20
6PM–9PM • FREE
VIGIL: Boricuas Remember
Hurricane Maria survivors, along with advocates and allies, are staging mass vigils across the country to mourn the victims of Hurricane Maria and demand justice for Puerto Rico. Join this bilingual, interfaith memorial service and then march to Trump Tower
St. Barts
325 Park Ave., Mnhtn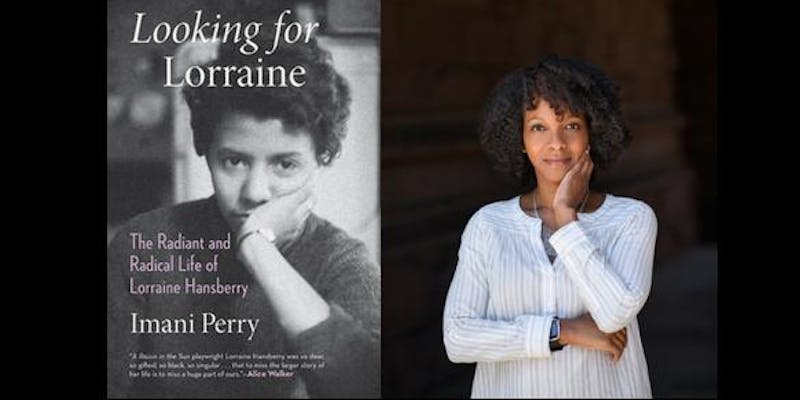 THURS SEPT 20
6:30PM–8:30PM • FREE
TALK: Looking for Lorraine with Imani Perry
A conversation with Dr. Imani Perry, author of Looking for Lorraine: The Radiant and Radical Life of Lorraine Hansberry, which explores the life of activist, playwright, public intellectual and artist Lorraine Hansberry.
Schomburg Center for Research in Black Culture
515 Malcolm X Blvd., Mnhtn
THURS SEPT 20
7PM–9PM • FREE
PANEL: Neoliberalism's World Order
A discussion on neoliberalism, globalization and the future of democracy ten years after the 2008 financial crash, featuring editors and contributors from Dissent magazine.
Verso Books
20 Jay St, Suite 1010, Bklyn
SEPT 21–SEPT 23
FRI–SUN, times vary • $5–$35
FILM: Impugning Impunity: ALBA's Human Rights Documentary Film Festival
Three days of groundbreaking human rights documentaries from around the world hosted by the Abraham Lincoln Brigade Archives.
DCTV
87 Lafayette St., Mnhtn
SEPT 21–SEPT 23
FRI–SUN, times vary • $15 per screening
FILM: Banned Films from the Czechoslovak New Wave
The Czechoslovak New Wave was one of the most radical and brilliant bursts of creativity in film history. In anticipation of Václav Havel Day on Sept. 28, the Czech Republic's national statehood day — catch these selections of subversive, savagely funny, dark and defiant films, including a tribute to the late Milos Forman with a special screening of Black Peter (1964), an enduring testament to the power and necessity of dissident art.
Film Society of Lincoln Center
165 W 65th St., Mnhtn
SEPT 21–SEPT 23
FRI–SUN, times vary • FREE
FAIR: NY Art Book Fair 2018
The leading international gathering for the distribution of artists' books, celebrating the full breadth of the art publishing community.
MoMA PS1
22-25 Jackson Ave., Queens
FRI SEPT 21
9PM • $20
PERFORMANCE: Staying Alive
A cabaret hour of Bee Gees tunes and ribald tales of coping with traumas both personal and political through dancing, doping and domming.
Joe's Pub at the Public
425 Lafayette St., Mnhtn
SEPT 22–SEPT 23
SAT & SUN 10AM–6PM • $25 & up
FEST: World Maker Faire New York
The East Coast's largest celebration of invention, creativity and hands-on learning, showcasing the very best of the global Maker Movement.
New York Hall of Science
47-01 111th St., Queens
SAT SEPT 22
11AM–4PM • FREE
SCIENCE: Submerge: NYC Marine Science Festival
A day-long science extravaganza devoted to raising awareness about our coastal waters. Celebrate local marine science through hands-on activities, catch-and-release fishing, kayaking and interactive demonstrations.
Pier 84
555 12th Ave, Mnhtn
SAT SEPT 22
2PM–5PM • FREE
PARTY: Propaganda Party: Brooklyn Defense Committee
Make posters, banners, buttons and more with the Brooklyn Defense Committee, a group of concerned Brooklyn residents coming together to address the deportations affecting our communities.
Interference Archive
314 7th St., Bklyn
SEPT 22 & SEPT 29
SAT 2:30PM • $49
PERFORMANCE: ShakesBEER
NYC's original Shakespearean pub crawl takes on the 2018 midterm elections in irreverent and fearless style. Featuring pieces from Coriolanus and Titus Andronicus, and mixing in scenes from Fuente Ovejuna by Lope De Vega and A Man for All Seasons by Robert Bolt. Tickets include four drinks — beer, wine and select cocktails.
Jasper's Taphouse
761 9th Ave., Bklyn
SUN SEPT 23
2PM–3PM • FREE with $16 museum admission
PERFORMANCE: Living Quipu by Cecilia Vicuña
In conjunction with her special exhibition "Disappeared Quipu" (on view through Nov. 25), artist Cecilia Vicuña creates a participatory, improvisational poetry performance, weaving elements of spoken word, chant and storytelling.
Brooklyn Museum
200 Eastern Pkwy, Bklyn
SUN SEPT 23
6PM–7:30PM • FREE
HISTORY: Please Kill Me: the Uncensored Oral History of Punk
Authors Legs McNeil and Gillian McCain read from and talk about their definitive oral history of punk. Iggy Pop, Richard Hell, Patti Smith and scores of other punk figures lend their voices to this decisive account of that explosive era. The 20th anniversary edition features new photos and an afterword by the authors.
Cooper Union
41 Cooper Sq., Mnhtn
WED SEPT 26
7PM–9PM • $10–$40
TALK: M.I.A with Akil Kumarasamy: Border Crosser
Mathangi "Maya" Arulpragasam, the musician known as M.I.A., straddles multiple worlds — Tamil woman, Sri Lankan refugee, mega pop-star, activist, artist. She will be on hand to mark the release of the documentary MATANGI / MAYA / M.I.A., a portrait of her life's trajectory told through intimate footage captured over the past two decades. M.I.A. will speak with writer Akil Kumarasamy, whose debut book, Half Gods, chronicles in fiction the reverberations of the Sri Lankan civil war.
New York Public Library
Fifth Avenue at 42nd St., Mnhtn
This is reader-supported news. Make a contribution today!
---
Photo (top): A still from Vera Chytilova's Daisies, showing as part of a retrospective of Czech New Wave cinema at Lincoln Center this weekend.