The Indypendent's curated events calendar comes out every Wednesday online and once a month in print. Sign-up for our regular e-newsletter and you won't miss a thing. If there is an event you want others to learn about let us know.
THRU APRIL 20
WED–SUN, 12PM–6PM • FREE
ART: "Beginning, End, None"
Hannah Black's video installation takes the cell, the building block of all living organisms, as its starting point. Questioning the classic analogy of the cell as "factory," Black explores the ideological aura of this comparison, which implicitly naturalizes the factory and commodifies the cell. Meanwhile, biotech has now made the analogy real by treating cells as sites of production.
Performance Space New York
150 First Ave., 4th Fl., Mnhtn
THURS MARCH 14
6:30PM–8:30PM • $15
SCREENING: El Pueblo Se Levanta
In the late 1960s, conditions for Puerto Ricans in the United States reached a breaking point. Produced in 1971, this hard-hitting documentary focuses on the poverty and oppression of NYC's own East Harlem.
Museum of the City of New York
1220 Fifth Ave., Mnhtn
THURS MARCH 14
7PM–10PM • FREE
ART: Community Discussion and Art Build: Another World is Possible
People's Puppets opens its studio to organizers, artists and interested people of all types who want to get together and dream, strategize and build some art to push forward the energy transformation our future needs.
The People's Puppets of Occupy Wall Street
25 12th St., Bklyn
THURS MARCH 14
8PM–12AM • $10
MUSIC: Birth Of The Cool Sextet
This acoustic jazz group based in Brooklyn lovingly re-imagines the music of legendary trumpet player Miles Davis from the 1940s and 1950s.
Hanks Saloon
345 Adams St., Bklyn
FRI MARCH 15
12:30PM–1:30PM • FREE
WORKSHOP: Organizing (and Staying Sane with) Your Family Archives
Archivist Michelle D. Novak will explore organizational methods for digitizing, naming and organizing your paper and digital files, discuss common technology pitfalls to avoid and present ideas on to help your research live beyond today's technology. We'll draw inspiration from the past, set up common-sense systems, protect against "a matter of when" disasters and find inspiring ways to share research with your family.
Museum of Chinese in America
70 Mulberry St., Mnhtn
MARCH 15–MARCH 21
FRI–THURS, times vary • $12–$25
FILM: Socially Relevant Film Festival
A film festival that focuses on socially relevant content and human interest stories that raise awareness to social problems and offer positive solutions through the powerful medium of cinema.
Cinema Village
22 E. 12th St., Mnhtn
FRI MARCH 15
6:30PM–10PM • $10–$20
PARTY: Ya Tayr al Tayir: An Evening of Palestinian Dabke and Culture
Want to learn how to dance dabke? Been wondering how you can get involved with the movement for Palestine? Join this evening celebrating Palestinian cultural resistance through dabke, art, poetry, music, food and more.
The People's Forum
320 W. 37th St., Mnhtn
FRI MARCH 15
7PM–10PM • FREE
SCREENING: We Need To Take Guns
The first documentary film about the revolutionary communist and anarchist organizations who comprise the International Freedom Battalion in Rojava who are fighting the Islamic State. Donations in support of the Rojava Revolution welcome.
The Base
1302 Myrtle Ave., Bklyn
FRI MARCH 15
7PM–12AM • $30–$40, 18+
MUSIC: Habib Koité & Bassekou Kouyate
Habib Koité and Bassekou Kouyate exemplify the historical, cultural and unifying properties of Malian music. One of Africa's most recognized musicians, Koité is a modern troubadour with extraordinary appeal. He performs with fellow Malian Kouyate, a master of the Malian lute known as the Ngoni.
(le) poisson rouge
158 Bleecker St., Mnhtn
SAT MARCH 16
7:30PM–2AM • $9–$13
PARTY: Technowruz
A dance party in observance of the vernal equinox and Iranian New Year.
Trans-Pecos
9-15 Wyckoff Ave., Queens
SAT MARCH 16
8PM–12AM • $5–$10
PARTY: Rebel! A Riot Grrrl Party
Feeling Rage? Feeling Nostalgic? Feeling like you want to kick something in a non-violent and safe way? Come heal your soul as we celebrate and dance our asses off to some riot grrrl punk rock.
DRTY SMMR
1198 Myrtle Ave, Bklyn
SUN MARCH 17
1PM–9PM • $15
FILM: Black Women's Film Conference
The inaugural Black Women's Film Conference will convene Black women from all over the country to screen work, exchange filmmaking strategies, and build community. Offering a space that centers Black women's voices and experiences, this conference provides a vital alternative to a white, male-dominated film industry. Featuring screenings, talkbacks, and roundtables in a mix of intimate and communal spaces, the conference explores the current landscape of Black women's cinema and the intersections of history, film theory, filmmaking, and political action.
MoMA PS1
22-25 Jackson Ave., Queens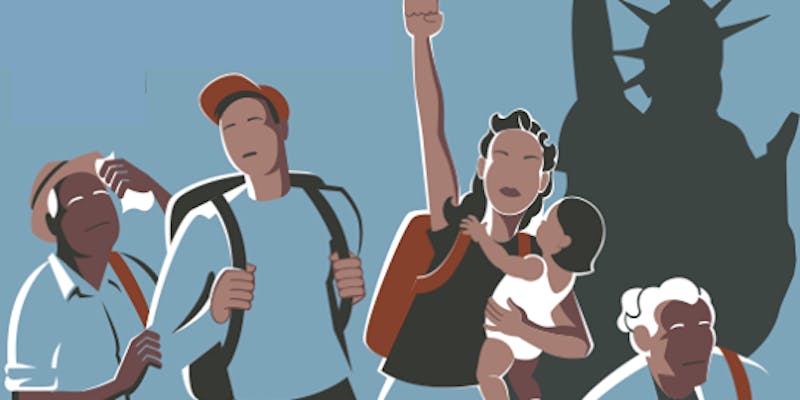 MON MARCH 18
7:30PM–9PM • $20
PERFORMANCE: Smash the Wall! (With Beauty, Love and Honesty)
The International Human Rights Art Festival, in conjunction with the New Sanctuary Coalition and Immigrant Families Together, presents an evening of music, film, theatre and discussion in service to smashing the wall within! After all, all walls built in the world represent walls that exist in our psyche.
The Playroom Theater
151 W. 46th St. 8th Fl., Mnhtn
TUES MARCH 19
6:30PM–8:30PM • FREE
PARTY: Fire Jumping Spring Festival
Jumping over fire is a symbolic gesture to start a fresh new year. This tradition rings in the Persian New Year and has been celebrated since at least the 1700 BCE early Zoroastrian era. There will be music, dancing and snacks; wear your best fireproof pants. The Rude Mechanical Orchestra are performing.
Firemen's Memorial Garden
358 E 8th St., Mnhtn
---
Photo (top): Still from Solace by Tchaiko Omawale, screening at the Black Women's Film Festival this Sunday. Cinematography by Bruce Francis Cole.