The Indypendent's curated events calendar comes out every Wednesday online and once a month in print. Sign-up for our regular e-newsletter and you won't miss a thing. If there is an event you want others to learn about let us know.
THURS JUNE 6
6:30PM–9PM • FREE
MEETING: The Fight for Later Care Abortion
Come learn about this commonly misunderstood type of abortion care and why it's critical in the fight for abortion rights and bodily autonomy.
Mayday Space
176 St Nicholas Ave., Bklyn
THURS JUNE 6
7PM–9PM • FREE
PERFORMANCE: Claudia Rankine: The White Card
The New York premiere of award-winning poet Claudia Rankine's first published play, The White Card. Rankine is best known for her collection Citizen: An American Lyric, which confronted its readers with expressions of racism in this country that are both seen and unseen. The White Card continues that conversation in an exploration of "conceptions and constructions of whiteness" and how that idea has contributed to America's enduring issues with race.
The New York Public Library
Fifth Ave. at 42nd St., Mnhtn
THURS JUNE 6
7PM–10PM • $15
SCREENING: Creature from the Black Lagoon
All hell breaks loose when a group of scientists led by ichthyologist Dr. David Reed decide to capture a prehistoric gill-man for study, only to find it taking a King Kong-like fancy to the doctor's girlfriend, Kay. Author and horror film director Mallory O'Meara will be on hand for the screening with her book The Lady from the Black Lagoon, a copy of which comes with the ticket.
The Metrograph
7 Ludlow St., Mnhtn
THRU JUNE 27
7:30PM–9:30PM • $95–$125
READING GROUP: A Spring Fever of World Literature
Close readings and discussions of works spanning the last century and much of the globe from writers who counter the despair of late capitalism. Hosted by the Marxist Education Project.
The Commons Brooklyn
388 Atlantic Ave., Bklyn
FRI JUNE 7
11PM–4AM • $10
DANCE: Dance Yourself Clean — Indie Dance Party
North America's biggest indie dance party.
Baby's All Right
146 Broadway, Bklyn
FRI JUNE 7
11:59PM–3AM • $25
MUSIC: The Soul Rebels
Catch the band whose explosive stage presence has led to live collaborations with the likes of NAS, Katy Perry, Macy Gray, DMX, Talib Kweli, GZA, Mobb Deep, Raekwon, Metallica, and Marilyn Manson among many others.
Blue Note New York
131 W, 3rd St., Mnhtn
SAT JUNE 8
12PM–6PM • FREE
GATHERING: Tribute to the Ancestors of the Middle Passage
A day of remembrance, reflection, meditation and celebration in honor of those who died during the voyage of the Atlantic slave trade, and those who dedicate their lives to the struggle of the African people worldwide. Celebrate with love, drumming, singing, storytelling, dancing and poetry.
Coney Island
17th St. at the Coney Island Boardwalk

SAT JUNE 8
1PM–3PM • FREE
TALK: Revenge of the Rank and File
It's a new era! Teachers across the country are refusing to wait for orders from union politicians and are independently organizing their co-workers to go on strike — even when it is against the law. How do we bring the momentum of the #RedForEd movement to higher education? Join rank-and-file organizers for an open discussion on ongoing campaigns that seek to solve this very problem in practice.
The People's Forum
320 W. 37th St., Mnhtn
SAT JUNE 8
8PM–12AM • $15-35
PARTY: Papi Juice Presents Brooklyn Pride
Kick off Brooklyn Pride with Brooklyn's beloved dance party centering queer and trans people of color. Enjoy sets from resident DJs Oscar Nñ and Adam R. with special guests Dee Diggs, Mazurbate, and Zenobia, plus drinks and curator tours of the exhibition Nobody Promised You Tomorrow: Art 50 Years After Stonewall happening all night long.
Brooklyn Museum
200 Eastern Pkwy, Bklyn
SUN JUNE 9
10AM–5PM • FREE
PARADE: Join Alexandria Ocasio-Cortez at the National Puerto Rican Day Parade
March with AOC and supporters Puerto Rican Day Parade.
Bryant Park
Meetup point: Sixth Ave. & 42nd St., Mnhtn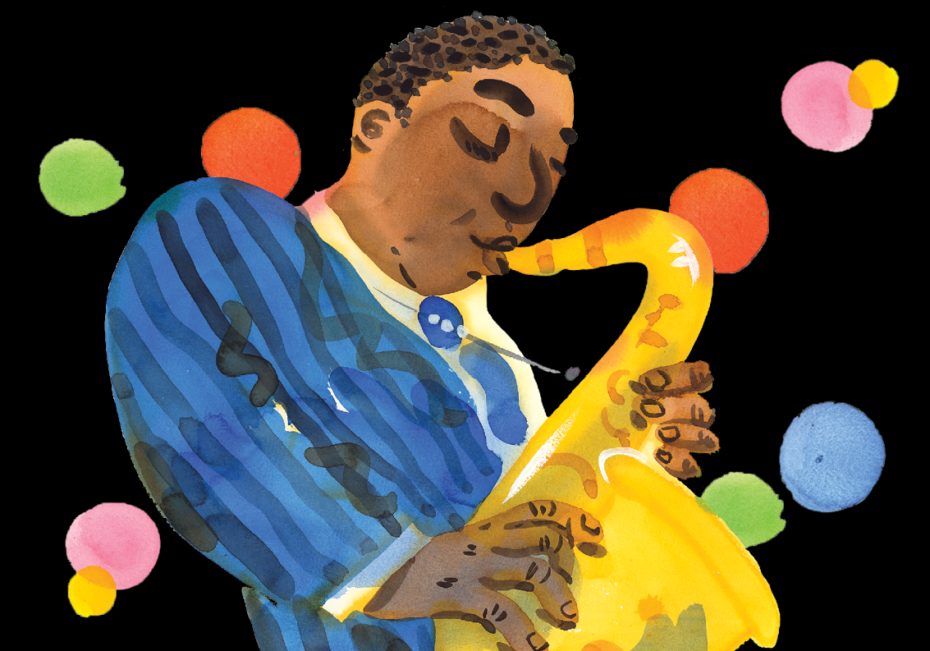 SUN JUNE 9
3PM–11PM • FREE
MUSIC: Wall to Wall John Coltrane
A music marathon celebrating the life and legacy of jazz great John Coltrane, exploring the wide span of his career through music, dance, film and conversation. Participants include Brooklyn Raga Massive with Reggie Workman, Soul Science Lab, Wallace Roney, Lakecia Benjamin, Ben Allison Quartet, Jaleel Shaw Trio, James Francies, Ben Williams, Brandee Younger, Carl Hancock Rux, Ashley Kahn and Ken Druker, Abiodun Oyewole, Melanie Charles, Kassa Overall, Raydar Ellis, Mumu Fresh, John Robinson, Da'Von Doane, Savannah Harris Trio, Jazz at Lincoln Center Youth Orchestra, and Mykel Marai Nairne.
Symphony Space
2537 Broadway, Mnhtn
SUN JUNE 9
5PM–9PM • FREE
PARADE: Sunset Park Puerto Rican Parade & Festival
A traditional Boricua carnival procession proudly marches down 5th Avenue, followed by a powerful stage concert filled with salsa, bomba y plena, hip hop and spoken word.
Sunset Park
41st St.– 44th St., 5 Ave.–7 Ave., Bklyn
WED JUNE 12
7:30PM– 9:30PM • $29–$32
PERFORMANCE: A Celebration of James Baldwin
Writer James Baldwin grappled directly with the most painful truths of the African-American experience. This evening will feature a wide range of material from Baldwin's works delivered by actors including Nathan Hinton (Madam Secretary), Joe Morton (Scandal), Carra Patterson (Straight Outta Compton), Anthony Rapp (Star Trek: Discovery), and Charlayne Woodard (Pose).
Symphony Space
2537 Broadway, Mnhtn
---
Photo (top): Karen Pittman in The White Card. Credit: Gretjen Helene.