The Indypendent's events calendar comes out every Wednesday online and once a month in print. Sign-up for our regular e-newsletter and you won't miss a thing. If there is an event you want others to learn about, let us know.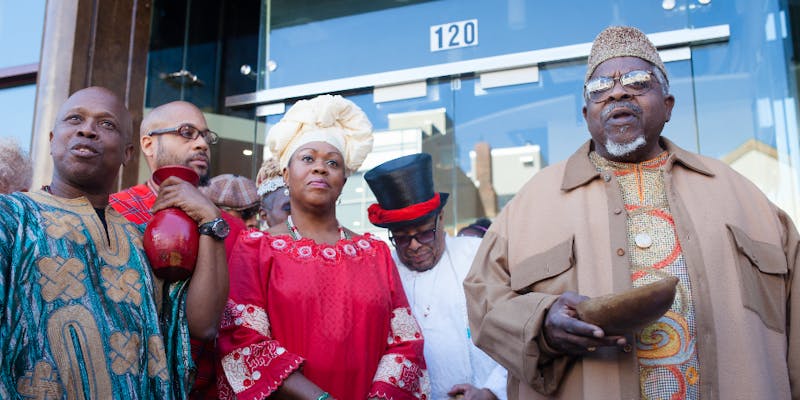 THURS JAN 10
6PM–8PM • FREE
CULTURE: La Letra del Año : New Year Forecast in the Orisha Community
An annual discussion with Yoruba traditional leaders who will interpret La Letra del Año for 2019. Through divination, Babalawos in Cuba gather at the start of the year to predict and determine La Letra which is intended to serve as a blueprint for the coming year.
Caribbean Cultural Center (CCCADI)
120 E 125th St., Mnhtn
THURS JAN 10
6:30PM–9PM •$20
MUSIC: Afro-Cuban Jazz at Yamaha: A Celebration of the New Year
Celebrating the joy of a new year with an evening of Afro-Cuban jazz hosted by Yamaha Artist, pianist and composer: Dayramir Gonzalez.
Yamaha Artist Services
689 Fifth Ave. # 3, Mnhtn
JAN 10–JAN 15
Times vary • $15–$20
FILM: 1st Iranian Film Festival New York
A selection of acclaimed and award-winning films from one of the world's most vital and distinguished national cinemas. The festival aims to unite two strands of Iranian moviemaking – the classic art-house Iranian cinema beloved by cinephiles around the world, and new cutting-edge works that showcase the adventurousness and daring nature of younger Iranian directors. Visit irfilmfestny.com for a full program.
IFC Center
323 Sixth Ave., Mnhtn
THURS JAN 10
7:30PM–10:30PM
SCREENING: The Image You Missed
A documentary essay that weaves together personal history with the history of the Northern Irish Troubles. Donal Foreman grapples with the legacy of his estranged father, the late documentarian Arthur MacCaig, through MacCaig's decades-spanning archive of the conflict in Northern Ireland. In the process, the film creates a candid encounter between two filmmakers born into different political moments, revealing their contrasting experiences of Irish nationalism, the role of images in social struggle and the competing claims of personal and political responsibility.
UnionDocs
322 Union Ave., Bklyn
FRI JAN 11
8PM–12AM • $10, 21+
MUSIC: Daddy Long Legs
These beloved blues bashers have been huffing and puffing and blowing houses down on a nightly basis and always bring an elevated level of rough and ready intensity to contemporary lo-fi blues with their explosive fire ceremony.
Berlin – NYC
25 Ave. A, Mnhtn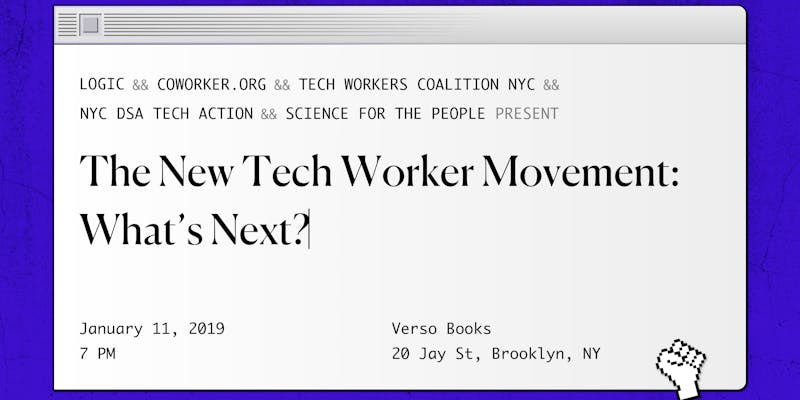 FRI JAN 11
7PM–10PM • FREE
TALK: The New Tech Worker Movement: What's Next?
A wave of rank-and-file rebellion is sweeping the tech industry. How did we get here? And what comes next?
Verso Books
20 Jay St, Suite 1010, Bklyn
FRI JAN 11
8PM–11PM • $10 suggested donation
SCREENING: How to Survive a Plague
Join members of the Democratic Socialists of America's feminist and queer caucuses for a screening and discussion of How to Survive a Plague. The film takes a look at Act-Up and other AIDS activist groups in the late 1980s as they battle hostility and indifference to bring attention to the disease, try to reduce the number of victims and lead the drive to find a cure.
Cherry Tree/Bar 65
65 4th Ave., Bklyn
SAT JAN 12
12PM–2PM • FREE
TRAINING: Planned Parenthood NYC Bronx Health Center Escort Training
Fight for sexual and reproductive health access with Planned Parenthood of New York City and become a Health Center Escort. Lucha por acceso a servicios de salud sexual y reproductiva con Planned Parenthood of New York City, Y conviértete en acompañante en los centros de salud.
349 E. 149th St., 3rd floor, Bronx
SAT JAN 12
1PM–5PM • $15–$50
MUSIC: Rock n' Roe
With the appointment of Judge Brett Kavanaugh to the Supreme Court, Roe v. Wade and access to sexual and reproductive health care, including abortion, are in jeopardy. Join Move Forward Staten Island for a community benefit concert to support both Move Forward Staten Island and Planned Parenthood. Featuring: Wahoo Skiffle Crazies, Hegazy and Dolltits.
The Flagship Brewing Company
40 Minthorne St., S.I.
SUN JAN 13
2PM–4PM • FREE
MEET-UP: Monthly Eco-Sanga: Ecofeminism and Ecowomanism
A monthly discussion group exploring spirituality with a focus on eco-feminism and eco-womanhood.
Bhakti Center
25 1st Ave., Mnhtn
MON JAN 14
6:30PM–8PM • $5
HISTORY: Lessons from the Ocean Hill-Brownsville Teachers Strike
The 1968-69 school year was shattered when the local Brooklyn community of Ocean Hill-Brownsville, in an effort to gain educational self-determination, clashed with the United Federation of Teachers. The conflict escalated into a citywide strike, laying bare the city's simmering racial anxiety and stark academic disparity. Hear past voices from the front lines of this history.
Brooklyn Historical Society
128 Pierrepont St., Bklyn
MON JAN 14
7PM–9PM • FREE
FITNESS: Pop Gym Pop Up: Free Self-Defense Workshop
Learn skills that will keep you feeling safe. This workshop covers the basics: stretching, conditioning, technique and theory with the hope that participants will leave with useful foundations that will aid them in the day-to-day. Mix that in with some sweat and some movement, and you'll have an accessible and confidence-boosting good time. Whether you are a beginner or someone with experience, come work it. Open to all ages! Participants should wear clothing, in which they are comfortable stretching and sweating.
Bluestockings Bookstore, Café, & Activist Center
172 Allen St., Mnhtn
JAN 15–FEB 1
MON–SAT, 1PM–6:30PM • FREE
EXHIBITION: Rosa Luxemburg: A Thousand More Things
This show offers a full portrait of a complex persona, who was both a talented political theorist and an avid collector of plants. Between 1913 and 1918, including her years in prison, Rosa Luxemburg produced a herbarium — an annotated collection of plant specimens — spanning 17 notebooks. The pages, pastings and notes of the herbarium demonstrate her way of engaging the world, with care and attention for its small, seemingly insignificant aspects. Opening reception Tuesday, January 15 at 7 p.m.
Goethe-Institut New York
30 Irving Pl, Mnhtn
---
Photo (top): Still from The Image You Missed, a film by Donal Foreman.